Join the REFORM30 Challenge - Complete 15 Classes in 30 Days!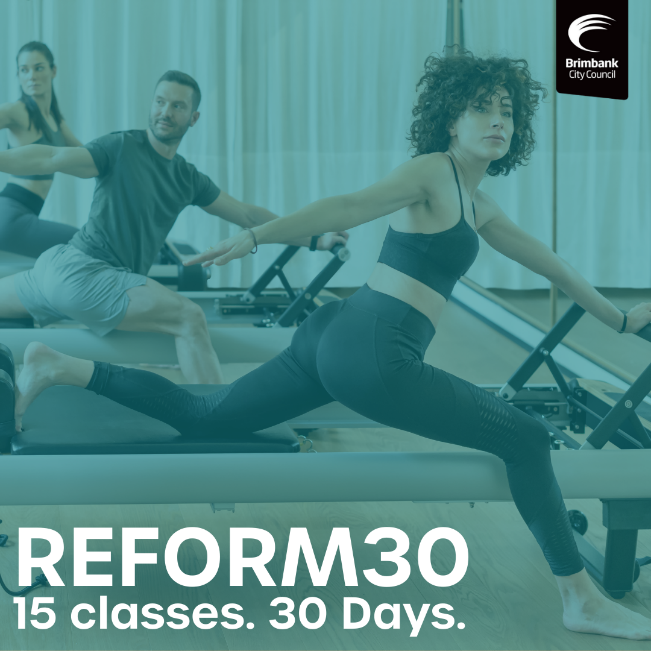 Are you ready to take your fitness journey to the next level? We are thrilled to announce the launch of our much-awaited REFORM30 Challenge - a 30-day Reformer Pilates extravaganza that will transform your body and mind! If you're up for the challenge, get ready to experience the incredible benefits of Reformer Pilates like never before.
What is the REFORM30 Challenge?
The REFORM30 Challenge is a unique opportunity for you to challenge yourself and commit to 15 Reformer Pilates classes over the span of 30 days. This intensive program is designed to improve your strength, flexibility, posture, and overall well-being. Whether you're a seasoned practitioner or just beginning your Pilates journey, this challenge is open to all fitness levels.
Why Participate?
By taking part in the REFORM30 Challenge, you'll enjoy a wide array of benefits:
Transform Your Body: Experience visible changes in your physique as you tone and sculpt your muscles with targeted Pilates exercises.
Boost Your Energy: Regular exercise is proven to enhance energy levels and leave you feeling more vibrant and alive.
Enhance Flexibility: Reformer Pilates promotes increased flexibility and improved range of motion.
Develop Mind-Body Connection: Deepen your mind-body connection and cultivate mindfulness throughout the challenge.
Supportive Community: Join a group of like-minded individuals who will inspire and encourage you throughout the journey.
How to Join?
Participating in the REFORM30 Challenge is simple:

Start the Challenge: The REFORM30 Challenge kicks off on September 1st, and you'll have until September 30th to complete all 15 classes.
Incredible Rewards Await!: As you progress through the REFORM30 Challenge, you'll not only witness personal growth but also have a chance to win exciting rewards. Successfully complete 15 classes in 30 days in you will go into the draw to win various prizes.
Prepare yourself for 30 days of empowerment, transformation, and incredible progress. Together, let's embrace the REFORM30 Challenge and embark on a life-changing Reformer Pilates journey!
Are you ready?