Membership
Cost: $15.70 per week
Our Swim School Membership allows unlimited access to the aquatic facilities 7 days per week.
Membership benefits:
Weekly lessons over School Terms
Unlimited Aquatic access to the pool facilities 7 days a week to practice new skills - Parent/guardian access is necessary for children under the age of 10
Optional Summer Holidays Suspension; all Swim School members can suspend for FREE over the Christmas period
Concession and Family discounts available
No re-enrolling each term. Once signed up, enrolments are only made once and you will be enrolled until you decide to stop.
Consistency over time is one of the keys to success in our Learn to Swim Program, an ongoing enrolment allows students to always be learning.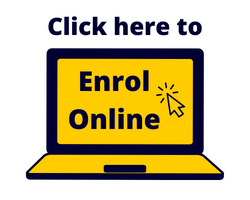 Click here for instructions on how to enrol online
Terms and Conditions in Vietnamese
Swim and Survive Program
Enjoyable and inclusive, Swim and Survive provides the perfect balance of swimming and water safety - for all Australians, of all ages and all abilities.
Swim and Survive is a comprehensive swimming and water safety initiative of Royal Life Saving that seeks to increase the swimming and water safety skills of all Australian children in order to prevent drowning and increase participation in safe aquatic activity.
Tried and tested, Swim and Survive was first developed over 30 years ago, over 20 million Australians having enjoyed the program.
Lessons are 30 minutes, and lesson times are available on weekends, as well as after school and during the day for younger children.
The comprehensive and balanced curriculum will guide learning through progressive steps, providing an opportunity to grasp the fundamental skills through to advancing to more challenging skills increasing in endurance and complexity.
Our Swim School offers a Holiday Head Start Swimming program every Term; is run over a week of intensive lessons and is in conjuction with our Swim and Survive lesson criteria. This program is a great way to introduce your child to lessons or to continue practice their swimming skills over school holidays. Click here to view when our next Holiday Program will be running.