AquaPlay Group
It's never too early to become confident in and around water.
Details:
- Infants 3-18 months
- 30 minute session
- 16 places available per session
- Learn water safety in a fun, safe and relaxed environment
- Safe play area to socialise post session
- Brimbank Aquatic and Wellness Centre Sessions: Tuesday 10:30am, Wednesday 11:30am and Thursday 11am
- Casual entry fees apply ($7.20 per class)
- Crèche service available: Casual creche fees apply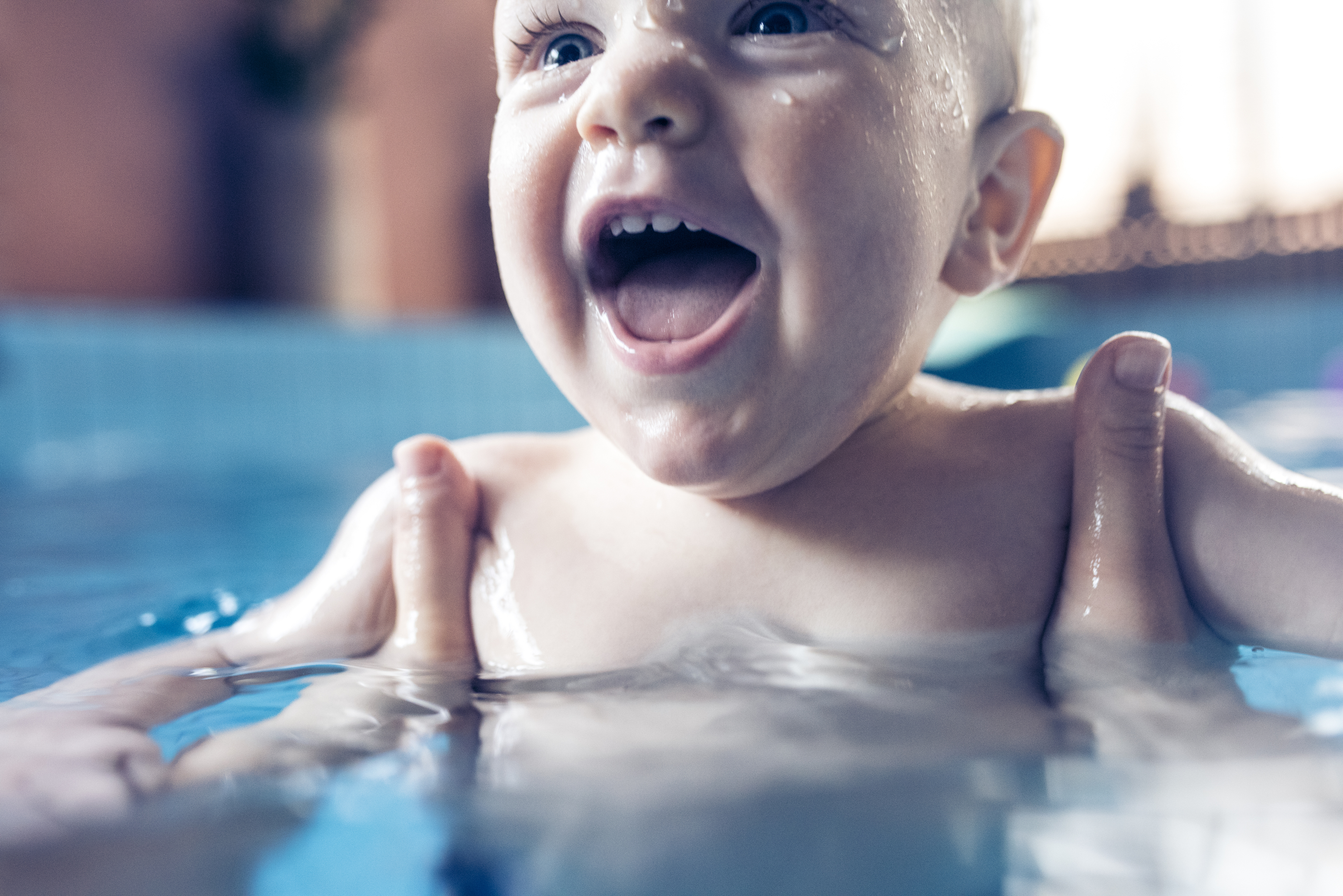 What is Aqua Play Group?
Aqua Play Group is water-based session for babies aged between 3 and 18 months. Parents are in the water supporting their child, while a qualified AUSTSWIM teacher guides the group through relaxed, funfilled activities. Sessions involve a 30 minute routine consisting of holds, floating, pre-conditioning, submersion and water safety. You need to book in the child via our Client Portal
Who benefits from Aqua Play Group?
Aqua Play Group is an exciting and enriching experience for both parents and babies. Babies will benefit from developing enjoyment and love of water, while parents benefit from learning how to hold and support their baby, prepare them for submersion and prompt breath control. Parents will learn simple steps and cues that can help ease tension around bath time. Aqua Play group also provides a safe space for parents, especially new mums, to socialise.

What should I bring?
In addition to standard nappies you'll need aqua nappies. Regular disposable nappies should not be worn in the water as they swell up, lose integrity and in doing so, compromise the water quality for other patrons. Aqua nappies are used the same way you would a swimming costume. Aqua Nappies can be purchased by the packet at leading supermarkets, or individually at Sunshine Leisure Centre. We also sell reuseable Zoggs aqua nappies that can simply be washed between use. Other than aqua nappies, bring a towel or two for after the lesson, a few dollars for a coffee with the group afterwards, and any other conveniences you'd like on hand for yourself or the baby.

Have more questions?
Please contact Sunshine Leisure Centre on 92494615 or speak with a staff member at your next visit